Dec. 5th 2006

Today was our first WAGYU challenge night.

Hiroki (our executive chef) nervously opened the first block of fresh WAGYU beef  just flown in from Japan. We found ourselves WOW-ed with intensity of marbling in the meat. It was simply amazing. We knew we were dealing something very different. It's a challenge.

Weeks prior to this day, Hiroki and Oji (our chief chef) were busy working on three very distinguished "Otanoshimi" – surprise appetizer dishes.  They have came up with wonderful presentation dishes and here are some sample pictures.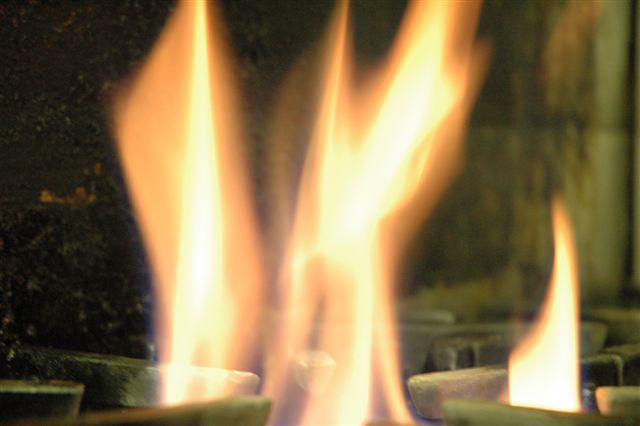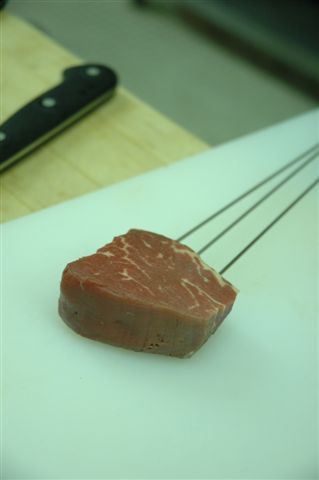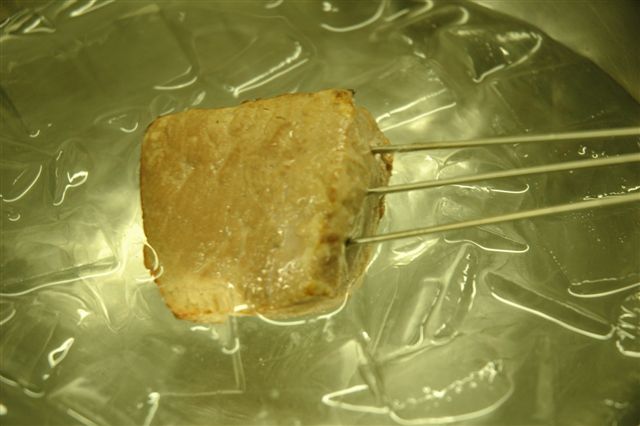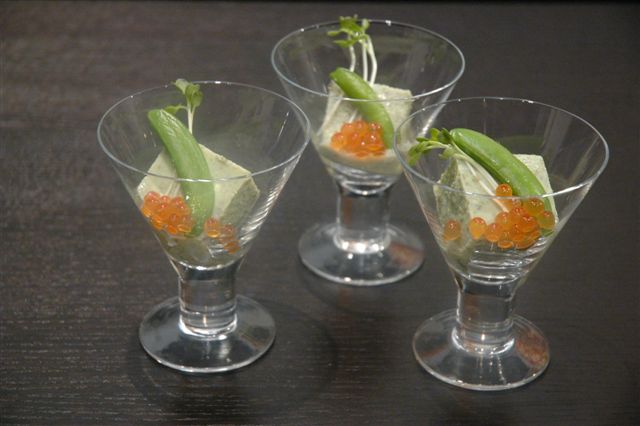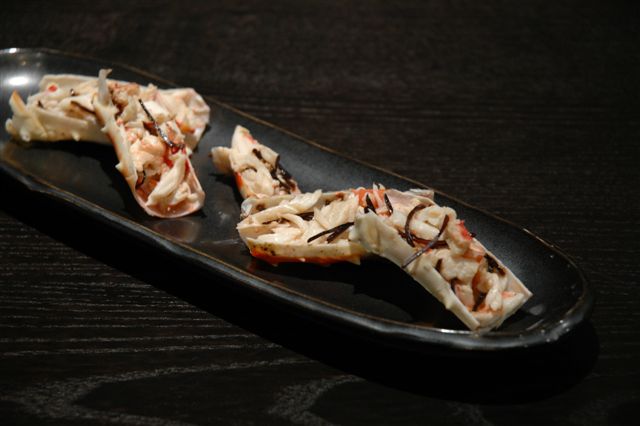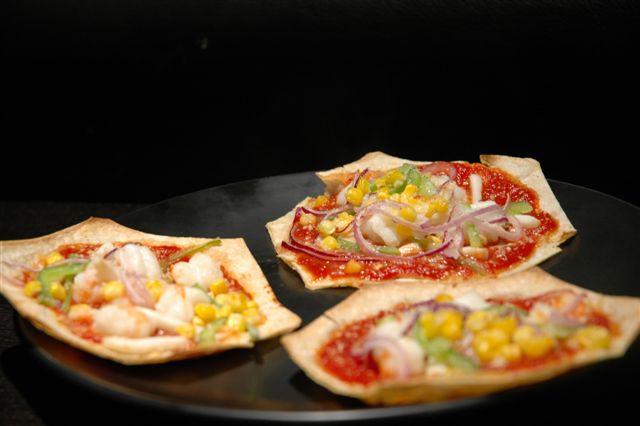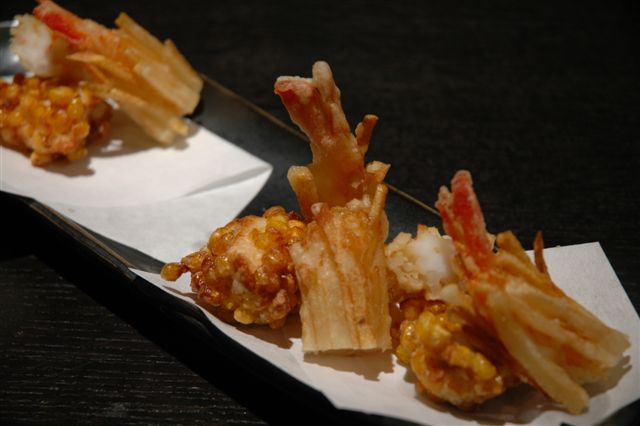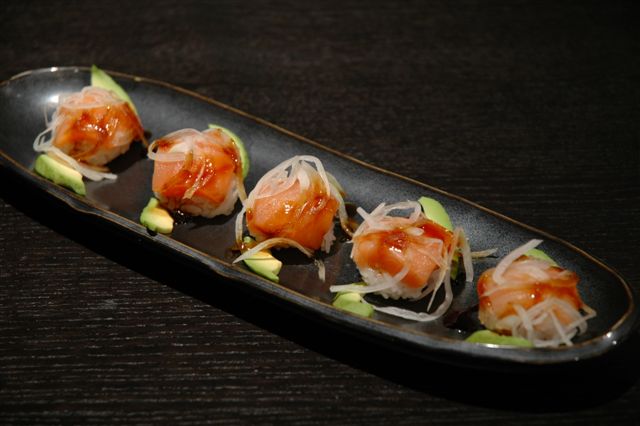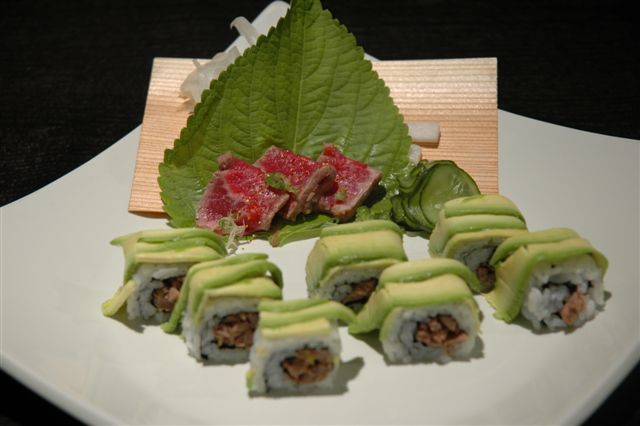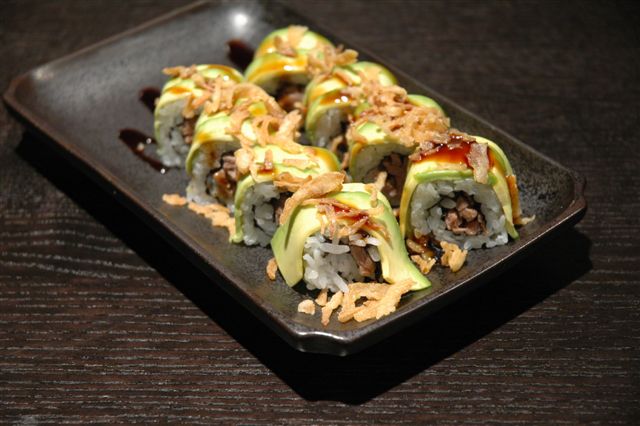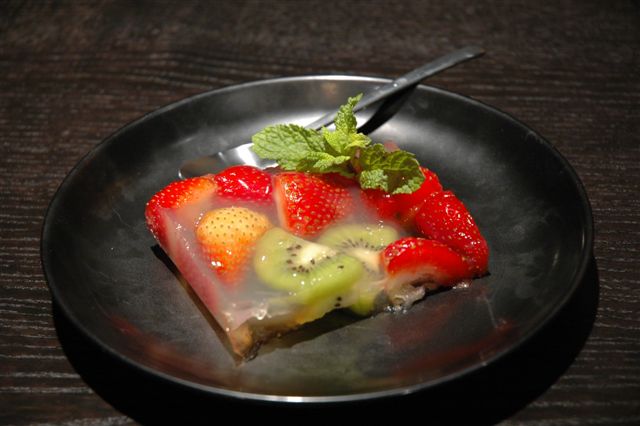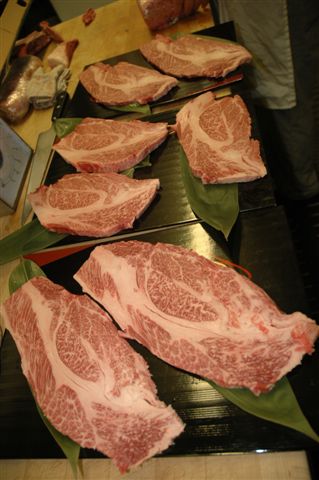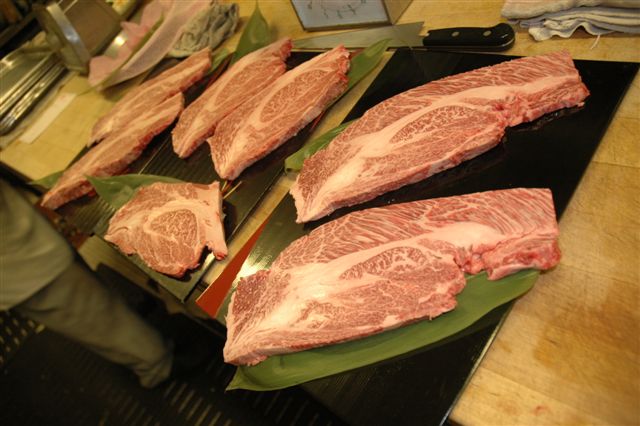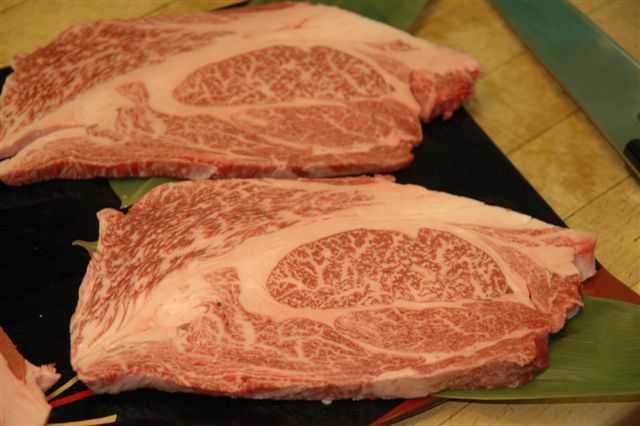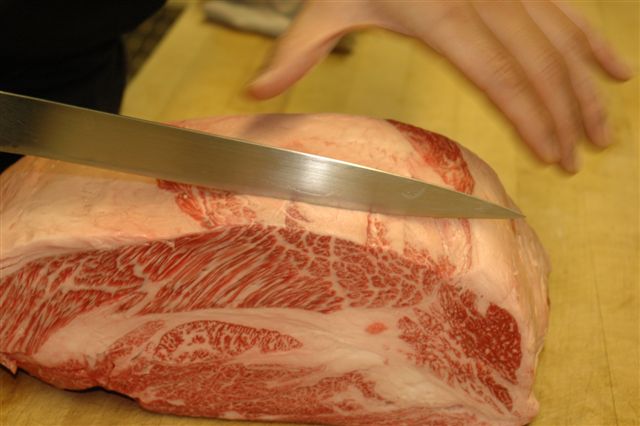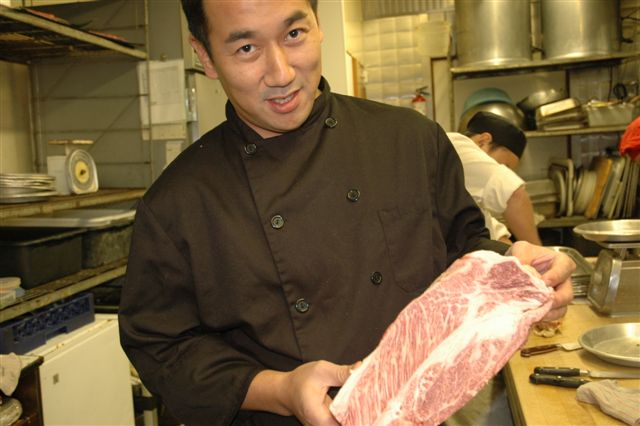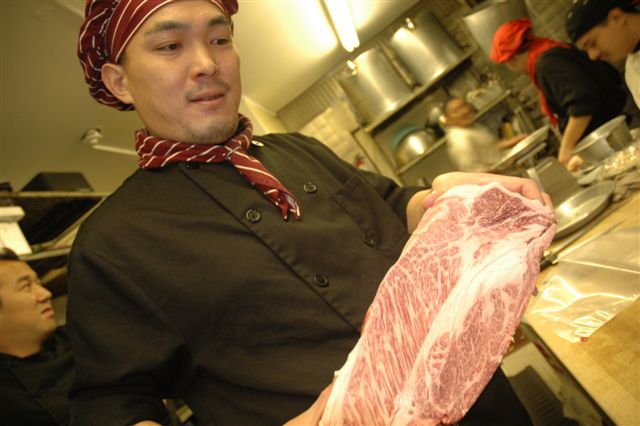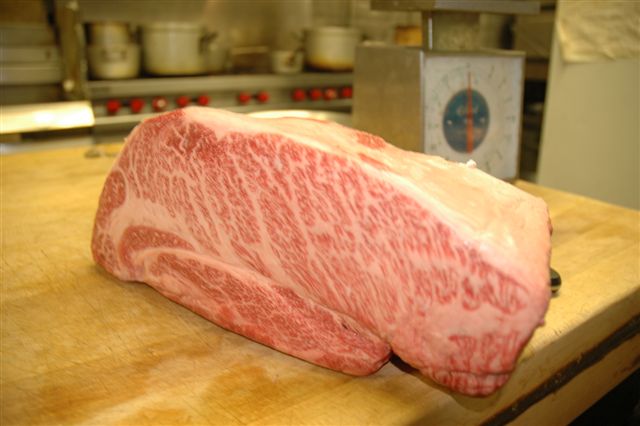 Alaskan King Crab Milky Tofu with touch of Caspian Sevruga Caviar

Alaskan King Crab Leg with "Konbu"- Japanese seaweed "Ae"-combination.

Filet Mignon "Tataki"

Beef Sushi Roll

Chicken Corn & Shrimp Potato "Agemono"-deep fried in rice oil.

Salmon Typhoon Sushi Ball.

Dessert: Strawberry smooth bavarois

At our Teppan Grill, in addition to our regular ingredients Chef Hiroki added Eringe Mushroom to grilled tomato, broccoli, and asparagus. Extra large shrimps are also grilled. WAGYU was brought to Teppan table in between Shrimps and vegetables were served. Fresh steaks were presented to our guests. Our guests cheered with joy and we knew we were ready for the moment of truth. On the grill, WAGYU slides onto sizzling Teppan (no oil needed) chef Hiroki quickly turned the steak and sliced it with his sharp knife to one byte pieces. No soy. Just grinded sea-salt added. Guests can also enjoy the delicacy with Wasabi Soy and bring up WAGYU's natural flavor. While I was researching about WAGYU, I read somewhere that WAGYU starts to melt at temperature of 77F degrees and I realized no wonder it is called "melt-in- your mouth" expression. I was observing our guest's expression and that what exactly what they are getting, "Melt-in-your mouth" experience.

It was a very successful night. Our reservation is now full for this week . I'm very excited that many guests will be experiencing  "The WAGYU".

Keiji Inatome